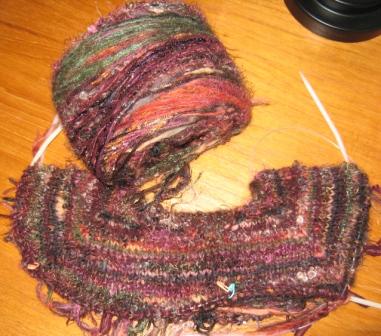 Hey, I finally put together a list for What I Want to Knit This Year!
Yeah, well, so what if it's mid-February?
This idea has been kind of nagging at me for a month or so — but what finally prompted me to get it down on paper was an incident last week, when Linda asked, "So what are you knitting for fun?" — after seeing what I was knitting on for work — and I had to say, "Nothing." That, my friends, is a sad state of affairs, and one I thought I ought to rectify. I've gotten started on it, as you can see to the right, although that item happens to be the very last one on the list. You'll have to read ALL THE WAY THROUGH if you want to know what that noise is all about.