Aaaaaand here they are, in all their glory: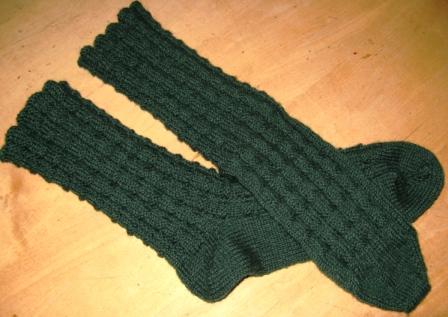 These socks comprise many of my favorite sock-knitting techniques to date. I prefer techniques that work well and are easy to memorize, so for those of you who want to know the nuts & bolts, here's a brief recap:
---
Tess' Best Toe-up Socks recipe
Judy's excellent-(but-not-magical) CO: 20 sts.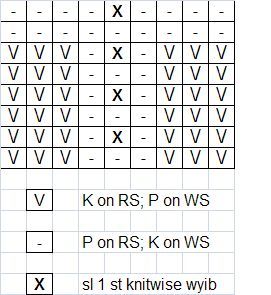 (M1, YO) inc to 60 sts.
Textured ribbing patt on instep: 8 reps. Here's a chart:
Short row heel: I've tried Priscilla Gibson-Roberts' version and I've tried Knitty's version, but I still haven't found what I consider to be a fabulously GREAT one. I'm working on it. Anyone have any suggestions?
Textured ribbing patt on cuff: 11 reps.
BO: P2tog tbl.
More details, including yarn used and where I picked up some of the techniques, are available on the first post.