Editor's Note: This is not my own FO — however, it is a pretty stunning knitting accomplishment, IMHO, and I don't think it should go unheralded.
Marlene is a very accomplished knitter. I can't exactly say she is one of my students, because I haven't taught her very much — although I guess I did get her to try socks for the first time. When a person has been knitting for 30 or more years, sometimes there just isn't all that much you can teach 'em. And boy, does Marlene knit. She gets more stuff done than I can even THINK of doing. And I don't think she has any UFO's.
Not any more!
A few years ago, when I started teaching at Garden Home, Marlene would sit in with the Wednesday group and knit with us for a few minutes on her "lunch break". At some point, her guilty secret came out.
Marlene had a SERIOUS UFO.
She had started this project in the early 90's. I don't remember exactly when, but she can tell you — because she has the frightening habit of jotting the "start date" at the top of her pattern! (Is this woman fearless, or what?) So if Marlene says it's been 18 years, I believe her! I guess that makes it 1991.
It was the "Kilim Jacket" by Kaffe Fassett, from a kit.
For those of you unfamiliar with this pièce de résistance of knitting, here is a little background: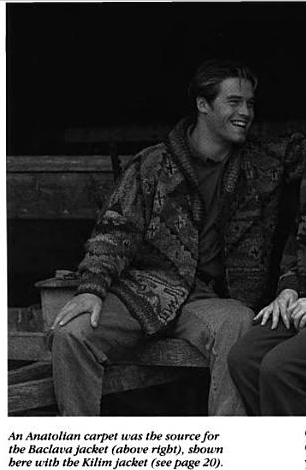 Exhibit 1: The only finished version I can find on all of Ravelry belongs to this woman in Australia. (And kudos to her, too!)
Exhibit 2: Here is a screen clipping from a preview of "Kaffe's classics: 25 glorious knitting designs" that unfortunately is in black and white.
Exhibit 3: To make up for the lack of color in the previous picture, on this blog is a woman's collection of all the yarns needed to knit this bad boy.
Wowsers.
So back in the day, Marlene got started on this project with a vengeance. And she got the back completed within, I believe she claims, a month. (This is where Marlene usually says, "I need a life!" but I'm trying to break her of that habit. I mean, knitting IS a life, isn't it?)
As she continued to knit, at some point she was appalled to figure out that the kit didn't contain enough yarn to finish the beast!
The shop was able to eventually obtain the rest of the yarn for her — but by then, the magic was gone. And the project lay, unknitted, unfinished, unworn, unloved. *sniff*
Fast forward a few years. OK, at least a decade. And one day, Marlene 'fessed up about her only UFO. And I started guilting encouraging Marlene to finish this thing up.
And she did! She has referred to it as her "penance project" — the title of this post comes straight from the email wherein she sent me the pictures. She's been working on it for three rows at a time, bit by bit, over the past few years. I am so proud of her!
Oh, and did I mention this wasn't even for herself — this was a sweater for her husband! And here he is, modeling proudly!
Way to go, Marlene! High five!
*sob* I just love a happy ending!